So, I've read a few books very quickly lately, which means they were not labor intensive like, say, The Book Thief (see review here) or The Spanish Tragedy by Thomas Kid. (Read that, too, but it was for a class, so no review.) Really, once school starts, intelligent reading in my life becomes class-centric, whether I'm teaching the class or I'm in it (grad school!), but I have to read something, ya know?
Of course, being an easy, entertaining (in some cases) doesn't make them any less worthy of a review, but since my time has waned with the start of school, I've decided to do a quick review of the books I've read since the start of 2017. And here we go!
Mechanica by Betsy Cornwell. Let's start with the only YA book I've read so far. Here's the lowdown: A Cinderella retelling, Mechanica focuses on Nicolette, nicknamed Mechanica by her steps due to her penchant for creating mechanical devices. Of course, creating inventions is kinda hard to do when running around, cooking, cleaning, etc. You know, all the things Cinderella does. But when she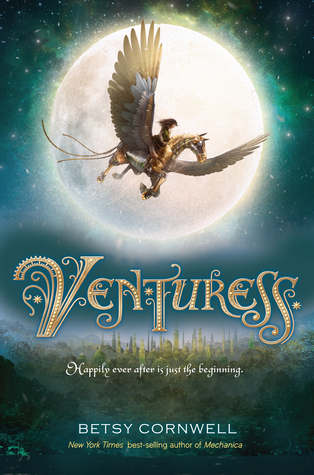 finds her mom's old hidden workshop, it's inevitable that she is drawn to the mechanical designs floating in her head. Throw in a friend, a handsome prince, and a Faerie black market, then the interesting concept has been achieved. The only problem I had was the MAJOR front loading of Nicolette's and parents' history. I suppose it was necessary, but it weighed down the beginning and could have been parceled out as the book went on. The ending made up for it though, and I'm already looking forward the second book, Venturess, which seems to diverge from the Cinderella tale (a benefit, I think).
Fan the Flames and Gone to Deep by Katie Ruggle. Okay, so Ruggle's a new author to me, and
I think I'll probably read more of her romances as she becomes more prolific. (Right now, she only has the four books in this series, as far as I can tell.) These two books are the second and third book, respectively, in Ruggle's Search and Rescue series, which are set in a small town in the Rockies where rugged, good-looking men abound, apparently. The women in both are well-developed with layers to their characters. They didn't whine or act too indifferent to the heroes, nor did they fall madly in love at first glance. Not even in lust at first glance. I liked both of the women characters. And the men are your standard protect-and-serve-the-woman heroes. They are sweet and mildly unsure of their position in the women's lives, but man, do they know how to fall in love. My only complaint was that in Fan the Flames, we don't get to see the story from the hero, Ian's, perspective, except in the prologue. But in Gone to Deep, Ruggle does include a few glimpses at that hero, George's, perspective, and I think that made it a better book. I will definitely pick up the rest of these books and probably all of Ruggle's from here on out. Oh, and there is suspense. All four books connect to a murder, while individually dealing with different aspects surrounding that murder.
Dancing at Midnight by Julia Quinn and Love Is Blind by Lynsay Sands. I'm looking at these together because I got these recs from the same forum topic, of which I can't remember right now. I'm sure it has something to do with the hero loving the heroine to distraction, which both of these heroes do. Or maybe it had to do with having scars and self-worth issues? I really can't remember. If you like strong heroines, the
women in both books are headstrong, I would say even more so than the men. Oh, maybe it was from a "heroine wears glasses" thread. Both the heroines needed to wear glasses, but didn't for different reasons. (I get recs from some oddly chosen thread titles, I'm realizing.) I've read both of these authors before, and although I don't think either of these is their best work, I enjoyed both books and read them in one sitting. They both have passion and heart and are not insta-love, a trope I'm pretty sick of. Plus, I love good historical romances! I would definitely check out both of these books…from the library, which is what I did.
A Match Made Under the Mistletoe by Anna Campbell. This was a very cute, quick read. I enjoy Christmas romances (think A Wallflower Christmas), so I picked this one up. Giles has been in love with Serena for ages, but she loves his best friend, Paul. Giles never even thought he stood a chance and never tried until he sees something in Serena's eyes over Christmas while visiting her family's estate (historical!). Giles is the dark horse in this one, and I quite enjoyed the romance that played out between him and Serena.
Wild at Whiskey Creek by Julie Ann Long. Yeah, didn't love this one. Eli's loved Glory for
years, but after he arrested her brother, who was also his best friend, she gave him the cold shoulder, which pisses him off. Honestly, I thought both characters were immature–Eli because while he claimed to expect her to blame him, he really didn't think it was deserved; and Glory because, well, she's just immature. I like some of Long's historicals, but this contemporary romance left me cold.
And that's it, my lovely readers. Hope you enjoy a few of these lovely romances or YA novel soon!
Until next time, my dears!
HMichaele